Why Choose RMNJ
Nationwide Service
Easy Communication
No Hidden Charges
Personal Service
Proactive Solicitors
SMS Text Updates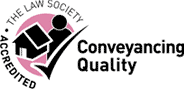 RMNJ Solicitors
63 Hamilton Square
Birkenhead CH41 5JF
Welcome to RMNJ Direct


With this facility you can check our fees, instruct RMNJ to act on a sale, purchase or remortgage.
We will instantaneously acknowledge receipt of any instructions to your email address.

For more information about our conveyancing services, please visit our website www.rmnjconveyancing.co.uk




Professional Partners Login
Refer a client
Check fees
See special offers
Login >
Need Help?
Call one of our advisors on
0151 666 8765